Leave a Comment
Sigma Thermal will be attending the upcoming ADIPEC 2015 event, which takes place from Nov. 9-12. The conference gathers 2,000 industry leaders exhibiting across 23 national pavilions, and over 80,000 attendees are expected.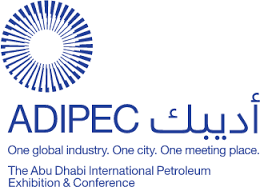 The theme of this year's show is Innovation & Sustainability in a New Energy World.

With crude oil prices at rock-bottom levels, petroleum companies are looking for new ways to optimize the crude oil production process. Doing so requires investment in advanced energy recovery technology from established industry leaders such as Sigma Thermal.
A World-Renowned Conference in a Global Energy Hub
Holding such an important event for the petroleum industry in Abu Dhabi makes perfect sense, as this city is quickly becoming one of the most influential energy hubs in the world. In fact, the Abu Dhabi National Oil Company (ADNOC) is one of the world's largest in terms of oil reserves; it develops both onshore and offshore petroleum resources and is a fully integrated company (involved in everything from exploration to refining and distribution).
Sigma Thermal's Petroleum Industry Solutions
Sigma Thermal offers products and services for the unique and exacting needs of the petroleum industry. For instance, crude oil producers always want to maximize cost-effectiveness. One of the ways to do this is to use a Sigma Thermal steam generator to utilize waste heat from the production process.
Furthermore, Sigma Thermal's indirect heating solutions can be used to reduce the viscosity of oil thereby improving the production and transportation processes.
Other relevant products and services offered by Sigma Thermal include amine & glycol reboilers,regeneration gas heating, steam superheating, and fuel gas conditioning.
Connect With Us Before the Conference
If you are interested in learning more about our petroleum industry products and services, we would love to hear from you. You can also get in touch with us to set up a time to meet during the conference.
Also, Sigma Thermal is now on Twitter! Follow us for an inside look at our latest products and services.
Leave a Comment
From October 14-16, leaders from government and industry will meet in Vancouver for the third annual International LNG in BC Conference. This year the theme is Clean Energy. Reliable Partner. The Conference proceedings will focus on matters relating to investment, innovation, and partnerships in the liquefied natural gas (LNG) industry.
British Columbia's LNG industry is approaching a tipping point. The provincial government is dedicated to supporting the industry through a favorable tax regime and generous financial support.
All of the major LNG companies operating in the region will be at the conference, so this will be a fantastic opportunity for Sigma Thermal to showcase its industry-leading products and services for professionals in the industry.
What Do We Offer to the LNG Industry?


Liquefying natural gas is an extremely energy-intensive process. For the proposed LNG terminals, much of the power will be provided by BC Hydro, the local electricity utility, but the rest of the required power will have to be generated from the natural gas flowing into the terminal. Moreover, any waste heat (steam) that is produced can be used for power generation, increasing the overall efficiency of the liquefaction process.
Sigma Thermal has unique solutions for LNG, including liquid-gas vaporization, which is necessary for storage of the liquefied gas. Other relevant Sigma Thermal solutions include thermal fluid systems, gas-fired heaters, waste heat recovery, and high-pressure steam generators.
We will also be demonstrating our expertise in various services that are crucial for the LNG industry, such as system analysis, optimization, and equipment maintenance.
Connect With Our Experts Today
We're looking forward to creating new connections and building new partnerships at this year's conference. Also, we're excited to learn from the 1,600 delegates and 300 exhibitors that will be in attendance.
Sigma Thermal will partner with Canadian representatives, Inproheat Industries, at booth 130, located in the Vancouver Convention Center.   If you have any questions for us in the lead-up to the conference, please feel free to reach out – we would love to hear from you. Also, you can also stay in the loop by following us on Twitter.